Audatex Launches AudaENOL at Exclusive London Event
Tag

Audatex Blog

Posted

It was an exciting time at Audatex last week. Last Tuesday, we launched our new intelligent motor claims management solution, AudaENOL. The solution was launched alongside the findings of our Consumer Empowerment in Insurance research at an exclusive event.
Hosted at the new Nobu Hotel in Shoreditch, London, we welcomed both new and existing customers, to explore the new digital claims journey for the future. The day started off with a warm welcome and introduction from our Regional Managing Director of UK & Africa, David Shepherd who sparked the conversation on the importance of managing a claim digitally in today's consumer age and discussed how technology is continuing to change the face of insurance claims.
Data is at the heart of the next generation of insurance claims. This new generation of customers should be supported by digital, comprehensive, streamlined and intelligent claims capabilities that can offer a fully dynamic process.

Speaking at the event David Shepherd, Regional Managing Director of UK & Africa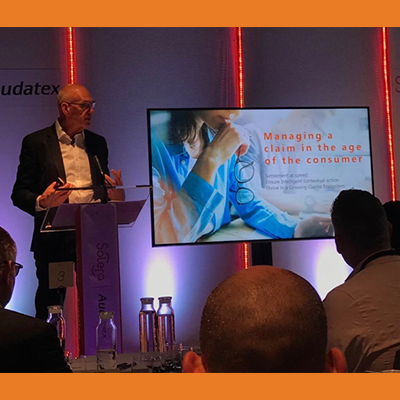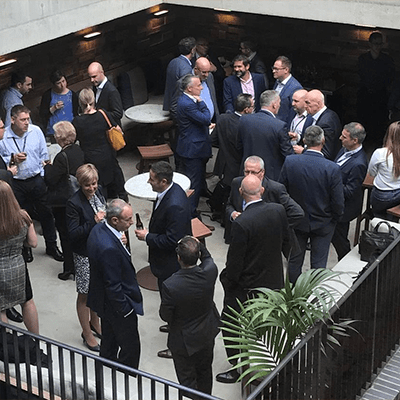 David went on to discuss the importance of evolving technology in the progression of the industry, and how Audatex's approach to a fully connected claims journey will support insurers, policyholders, repairers and accident management companies at every step of the process.
It was then over to Dean Van Leeuwen, Chief eXploration Officer and Futurist who took attendees through the different tides of change. Dean encouraged the attendees to predict what the future of the claims process will look like and how insurers should look to adapt a more digital approach within their processes.
Following a delicious lunch in the Nobu restaurant, it was time for Audatex's Andy Douglas, AudaENOL Product Manager to take us through the new management platform.
"AudaENOL is the catalyst of the new digital claims journey for the future. This solution is responding to the clear need from policyholders to experience a fully digitised motor insurance claims process." – Andy Douglas, Product Manager.
Shortly after the AudaENOL demonstration, David, Dean and Andy took to the stage for a Q&A which gave customers the chance to ask any questions surrounding the new solution and research findings. This was followed by an interactive workshop session 'The Global Café, hosted by Dean, in which customers came together to discuss how technology is going to disrupt the insurance industry, the challenges insurers face and what the future holds with consumers at the heart of every claim.
The day was rounded off with drinks and canapés on the terrace to celebrate our launch and a new beginning for the future of the claims industry. We would like to thank our customers, both new and existing, for joining us on our AudaENOL launch day!