New Rules of the Road - On Tour, find out more from our round table events
Tag

News

Posted

Following the industry-wide launch of its bodyshop management solution, PlanManager, Audatex hosted a series of three roundtables at locations across the UK to discuss the vehicle repair industry main pain points, as outlined in our New Rules of the Road research.
Invited to join Audatex for an afternoon of insight, discussion and analysis were a wide range of our existing accident management and bodyshop customers. The events took place over three days in London, Birmingham and Manchester, chaired by Stephen Saw, Associate Director at Coleman Parkes, who carried out the 'New Rules of the Road' research on behalf of Audatex.
The first roundtable, located at London's crazy golf and cocktail venue, Swingers, discussed the impact that technology is having on existing repair operations and how bodyshops are utilising new solutions to meet their strategic objectives. The discussion looked at how new technologies can be utilised to source qualified, skilled technicians to ensure each shop can offer the widest possible remit of safe repair services, to repair a wide range of vehicles.
"With some customers revealing they have spent up to £90,000 on procuring new technology and solutions, it is clear that there is a big appetite to learn how new technologies could positively impact current operations and grow a business profitably."

David Shepherd, Regional Managing Director at Audatex UK & Africa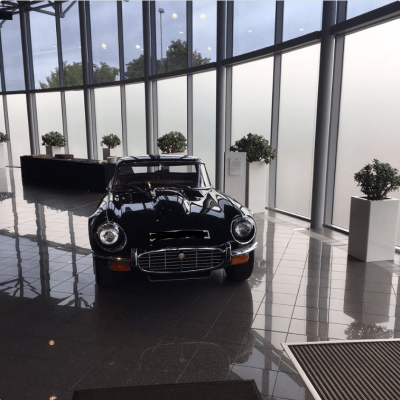 The second roundtable took place at Jaguar Land Rover's Visitor Centre in Castle Bromwich looking at how technology can be used to positively impact those working within the industry, analysing the main pain points and concerns. The discussion looked at how the job has changed for technicians, recognising the shift from simply repairing vehicles body structures, to now managing a wide-range of technology, as part of the repair process.
"The one recurring theme when discussing skills in the bodyshop throughout our roundtable series, has been the lack of training, both to keep up with new solutions used to repair the vehicles, and the car itself. There is a serious lack of investment in training and staffing looks to be the biggest issue affecting the industry." comments David Shepherd.
The final roundtable was hosted at the home of Manchester United, Old Trafford Stadium. It discussed the current challenges within supplier relationships and the services that the bodyshops are receiving. It was clear from those present that there is a prominent need in the industry for an all-in-one solution that reduces time spent on admin, helping to streamline processes and ultimately reduce costs.
"Many of our customers expressed interest in finding a solution that avoids having to key in separate and repetitive information every time they have a job. This creates a lot of unnecessary admin and distracts workers from their primary focus – fixing the vehicle and delivering first class customer experience, during what for many customers is a stressful and unfamiliar time."
Thank you to all those who took the time out of your busy schedules, to participate in the round table events.
If you've missed it you can catch up on our New Rules of the Road research here